Accessible version of a Clear + Brilliant flyer titled "The next step in caring for your skin"
The original PDF file with this flyer can be found here.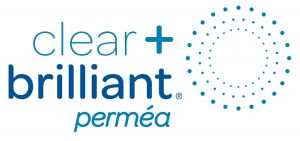 The nex step in carind for your skin
It's more than microdermabrasion and chemical peels, yet not as invasive, expensive or drastic as more aggressive treatments.
This NEW approach to laser skin enhancement is fast, effective and affordable with minimal downtime for fresher, smoother, more brilliant skin from the inside out.
Visibly illuminated skin tone
Renewer, ultra-soft and smoother texture
Natural radiance and glow
Improved tone and texture
Reduction in appearance of pores
Clear + Brilliant is a great next step if you have already had:
Retinols, creams and serums
Peels and microdermabrasion
Botox and fillers®
Add Clear + Brilliant as a next step in your current skin care.