Olansky Dermatology & Aesthetics Atlanta GA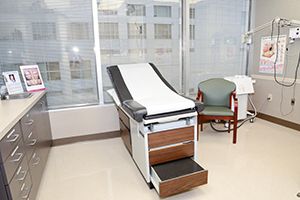 At Olansky Dermatology & Aesthetics in Atlanta, GA, we take the time with each patient to ensure we deliver the most advanced treatment plan you need. Our dermatology office takes pride in helping our patients achieve beautiful and healthy skin at all stages of life. Whether it is a rash on your toddler or a necessary skin cancer screening for an adult, Olansky Dermatology & Aesthetics carries the expertise and advanced technology your family deserves. We make sure our patients are in a comfortable environment and treated with the highest respect and quality care at all times in our office. Our expert team includes physicians, physicians' assistants, laser specialists and aestheticians to bring you state-of-the-art dermatology services.
Full-Service Dermatology Practice
What makes Olansky Dermatology & Aesthetics your best dermatology solution in Buckhead? Our ability to provide full service dermatology to patients of all ages is a distinct benefit to choosing our established practice. We offer medical, surgical and cosmetic services to our patients and even same day appointments when possible. This makes us not only a convenient solution for your family, but a comprehensive one as well. With services ranging from our in-house Mohs surgery for skin cancer, advanced laser therapy for psoriasis or our aesthetic services for skin rejuvenation, Olansky Dermatology & Aesthetics can handle all of your skin concerns.
Contact Olansky Dermatology & Aesthetics today for your consultation on how our full-service practice can help you gain the beautiful and healthy skin you deserve.