Roswell BOTOX Treatments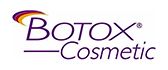 Are you looking for BOTOX treatment specialists in the Roswell area? For high quality and effective BOTOX treatment in Roswell, choose the full service cosmetic dermatology practice of Olansky Dermatology Associates. BOTOX does an excellent job in smoothing stubborn facial wrinkles such as frown lines and crow's feet. Our BOTOX treatment in Roswell is highly effective for both men and women. At Olansky Dermatology Associates, we are dedicated to providing the best skin care available to our patients in Roswell. We strive to give you the latest in technology as we help you improve your skin's healthy tone and appearance. For a trusted source in BOTOX treatments in Roswell, come to Olansky Dermatology Associates.
BOTOX Dermatologist
Are you experiencing the dreaded signs of aging on your face? Our board certified dermatologists are BOTOX injection specialists and can smooth out your facial wrinkles or slim your jawline with ease in Roswell, GA. When retinol creams and chemical peels fail to give you the results you want, choose a BOTOX dermatologist from Olansky Dermatology Associates in Roswell, GA. We can not only help you get the youthful and smooth skin you deserve, but we can also help you maintain it.
How Does BOTOX Help?
BOTOX works by blocking the nerve impulses to reduce muscle activity that causes frown lines to form. It is administered through injection, so you can expect to feel a pinch from the needle. There is no other pain or downtime associated with BOTOX treatment. To maintain the smoothing of lines, expect to repeat the treatment every three to six months. Let BOTOX help you today by eliminating those unwanted facial wrinkles.
If you want clinical professionals to administer your effective treatment, contact our Roswell BOTOX Treatments Specialists at Olansky Dermatology Associates today to schedule an appointment.