Why Choose Dysport?
Have years of squinting or frowning taking a toil on your facial appearance? If you have pronounced frown lines between your eyebrows that are making you look old, angry or unapproachable, turn to Olansky Dermatology & Aesthetics. We understand the importance of helping patients address signs of facial aging without plastic surgery. We offer a variety of facial fillers and injectables that are safe, non-invasive and proven effective for eliminating or reducing unwanted wrinkles. Dysport injections are designed to target moderate to severe frown lines between your eyebrows. Using this prescription injection, these wrinkles can be erased without compromising your natural facial expressions.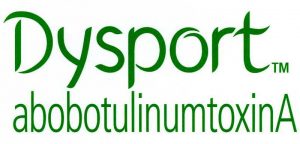 How Does Dysport Work?
Dysport is a popular choice for many adults because it smooths wrinkles without producing a "frozen look." Dysport works by relaxing the specific muscles that cause the lines or wrinkles between the eyebrows. Repetitive muscle contractions when frowning or squinting is what leads to these unwanted lines, even in younger adults. When Dysport is injected into each of the 5 points between the eyebrows, the signal between the nerve and muscle is blocked to temporarily prevent muscle contractions in this area. In turn, frown lines disappear while leaving the rest of the face unaltered.
What You Can Expect From Dysport Injections
With Dysport, it has never been easier to get rid of your frown lines. Most patients notice a significant improvement within 2-3 days after their first treatment, which can be done in just 10-20 minutes in the comfort of our Atlanta office. Dysport results typically last about 4 months before repeated treatment is necessary, but this varies from patient to patient. One of the most valued advantages of using Dysport to treat your wrinkles is that there is minimal downtime following your procedure. You can quickly get back to your daily agenda while your frown lines disappear.
Ready to rejuvenate your appearance without surgery? Olansky Dermatology & Aesthetics proudly offers a full range of facial fillers and injectables, including Botox, Juvederm, Restylane, Sculptra, Radiesse and Dysport anti-aging treatments. After a thorough evaluation, we can help you determine which facial filler and/or injectable can revitalize your appearance best. Our skincare experts adhere to a strong commitment to produce the most natural and youthful results possible. We want to help you be your most confident you. Contact us today to schedule a consultation regarding Dysport.