Accessible version of a Clear + Brilliant flyer titled "Maintain the skin you love"
The original PDF file with this flyer can be found here.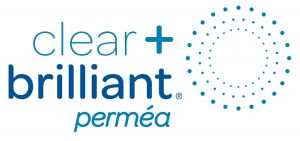 Maintain the skin you love
You've invested in your skin and we want to help you protect that investment by extending and improving upon the results you've already seen.
You've experienced the benefits of a corrective laser procedure and now want to keep the skin you love. Meet Clear + Brilliant, a new approach to lase skin enhancement.
Effective. Maintain the glow, luminosity and smoothness your skin developed with your previous laser treatment.
Comfortable. Enjoy a gentle, less invasive and more comfortable treatment.
Fast. Spend your time enjoying your younger looking skin. You can be in and out in as little as 30 minutes.
Affordable. Protect the investment you made with these afforable maintenance treatments.
Minimal downtime. Prolong your results without prolonged downtime.
Protect your SKIN investment with Clear + Brilliant.