Atlanta Fraxel Dual Laser Treatments
Olansky Dermatology & Aesthetics is proud to bring you state-of-the-art technology with our highly effective laser treatments and cosmetic dermatology services in Atlanta. Among the laser treatments provided are the Fraxel Dual laser, and the Clear & Brilliant laser.
Fraxel Dual Laser
The Fraxel Dual Laser treatment is a safe, non-invasive procedure that allows you to rediscover fresh healthy skin with minimal downtime for most patients. With several treatments at our Atlanta office, you will see improvement in the texture and tone of your skin along with diminishing pore size. Fraxel Dual Laser can also fade unwanted brown spots and acne scars and is safe for all skin types.
Clear & Brilliant Laser Treatment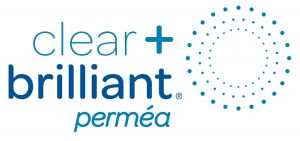 Contact the Atlanta Fraxel Dual Laser Treatment Specialists at Olansky Dermatology & Aesthetics when you need advanced laser treatment for your psoriasis, vitiligo, sunspots, or facial redness. We are ready to meet your specific need through our variety of effective laser technology solutions.
Laser Treatments